GET-NSA is searching for a Program Manager to lead a large team of highly dedicated experts who provide Specialized Technical Services to the US Department of Energy in Germantown, Maryland.
Requirements
Experience:

Individual must have a minimum of ten (10) years experience in program management (projects of comparable size and complexity). This experience may be a combination of private sector, civil service, and/or military experience. Individual must have demonstrated evidence of excellent oral and written communication skills, conflict resolution techniques, and proven ability to perform under pressure to meet tight deadlines. It is highly desirable for the individual to have direct and current experience in nuclear policy analysis, the nuclear weapon programs at DOE and/or DoD, classification and sensitive information related activities.
Duties:
The Program Manager (PM) oversees the overall effort to ensure responsiveness to the contract requirements as outlined in the Performance Work Statement (PWS). These duties include interfacing between DOE management and GET-NSA corporate staff, as well as directing contractor workflow in all task areas through the Task Area Mangers (TAMs). The PM ensures overall responsiveness of contractor staff to all DOE requirements, job requests, guidance provided by the TAMs, and the Contracting Officer's Representative (COR) and/or designated representative.
Education:

Bachelor's Degree from an accredited university or college in such fields as one of the engineering disciplines or in public or business administration. Although a Master's of Business Administration degree is highly desirable, extensive management experience will also be highly valued in lieu of management degree.
Clearance:
Candidate must be a United States citizen, and able to obtain and maintain a security clearance.
Compensation:

This is a highly compensated position with a strong base pay package plus generous spot and performance bonuses.
Benefits
We provide exceptional benefits to our full-time employees (spouse/family coverage option also available at a company-subsidized rate).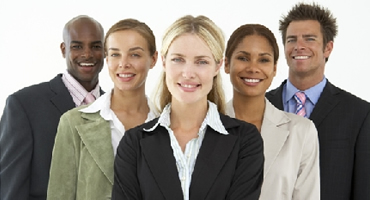 Benefits include:
Medical plan options under United Health Care
Dental
AD&D
Life
Long-/Short term Disability under MetLife
401(k) match with Principal Financial
All benefits are effective on day one of employment.
GET-NSA is an equal opportunity employer and considers qualified applicants for employment without regard to race, color, creed, religion, national origin, sex, sexual orientation, gender identity and expression, age, disability, veteran status, or any other protected factor.