Pending and subject to award, Global Engineering & Technology is looking for a qualified Logistician/Equipment Manager to support the Department of Energy. This is a highly compensated position involving some of our nation's most delicate and important work.
The Logistician/Equipment Manager will maintain and control a system of records relative to purchasing and logistics for all equipment and contracting activities. Will present the service of vendors and assist in evaluation of the quality of items purchased. Will complete all necessary documentation and activities in the procurement, maintenance, certification and destruction of technical security equipment in accordance with DOE and manufacturers requirements. Complete required documentation for equipment requests, maintenance, certification logs and updates. Maintain in-house equipment inventory. Coordinate all phases to maintain TSP equipment and transfers/loans of equipment within DOE and with other Government Agencies.
The Logistician/Equipment Manager will process purchase and maintenance requests and related documentation of materials and services in support of the TSP. Obtain competitive pricing on equipment and services. Maintain equipment and associated records and control the fixed asset inventory. Perform inventory control, property management and maintain approximately 1,000-line items of supplies and equipment.

Requirements
SECURITY CLEARANCE
This position requires an active DoD Top Secret or DOE "Q" security clearance.
EDUCATION

Undergraduate degree is desirable.
SKILLS AND EXPERIENCE
Three (3) years of related finance, budget, equipment logistics, office management or procurement experience required.
Must be proficient with various software programs to include all Microsoft Office programs.
Must possess sufficient computer and word processor skills to accomplish basic inventory and records keeping entries.
Benefits
Health and Wellness
We provide exceptional benefits to our full-time employees (as well as a spouse/family coverage option available at a company-subsidized rate).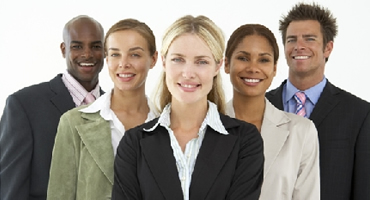 All benefits are effective on day one of employment.