Pending and subject to award, Global Engineering & Technology is looking for a qualified Cyber/Network Security Specialist to support the Department of Energy. This is a highly compensated position involving some of our nation's most delicate and important work.
The primary function of Cyber/Network Security Specialist will be to support TSP operations and teams during the conduct of and Technical Security investigations, inquiries, inspections and reviews. Must be familiar with security policy/manuals and the appropriate DOE, Committee on National Security Systems (CNSS), Intelligence Community (IC) and other guiding policy documents. Must have the ability to work in a dynamic environment and effectively interact with numerous DOE, military/civilian personnel and industry partners. Working knowledge of Microsoft Office (Word, PowerPoint, and Excel). Possess a high degree of originality, creativity, initiative requiring minimal supervision.
Willingness to travel within the organizational geographic Area of Responsibility (AOR) Must be able to lift up to 50 lbs.
May be required to obtain additional skills and/or certifications related to cyber/digital/network analysis.
Safeguards network against unauthorized infiltration, modification, destruction or disclosure. Conduct network traffic analysis for anomalies.
Research, evaluate, test, and recommend new security software or devices.
Provides recommendations on information assurance engineering standards, implementation dependencies, changing information assurance related technologies.
Prepares evaluation reports. Recommends remedial action.
Perform risk assessments and make recommendations to customers.
Advise government program managers on security testing methodologies and processes. Periodically review system security to accommodate changes to policy or technology.
Coordinate Automated Information System (AIS) security inspections, tests, and reviews as part of TSP operations and surveys.
Develop policies and procedures for responding to security incidents, and for investigating and reporting security violations and incidents.
Ensure proper protection or corrective measures have been taken when an incident or vulnerability has been discovered within a system
Evaluate threats and vulnerabilities to ascertain whether additional safeguards are needed. Assess changes in the system, its environment, and operational needs that could affect create technical security vulnerabilities.
Provide support services for Conduct periodic testing of the security posture of the AIS.

Provide expert research and analysis in support of expanding programs and area of responsibility
Requirements
SECURITY CLEARANCE
This position requires an active DoD Top Secret or DOE "Q" security clearance.
EDUCATION

Bachelor's degree in the IT or Computer Security field with two (2) years of experience; or
Associate degree in the Information Technology or Computer Security field with three (3) years of experience; or
Five (5) years of experience with Local Area Networks, Wide Area Networks, and workstations.
SKILLS AND EXPERIENCE
Documented experience analyzing and synthesizing information with other relevant data sources, providing guidance and mentor-ship to others in cyber threat analysis and operations, evaluating, interpreting, and integrating all sources of information, and fusing computer network attack analyses with counterintelligence and law enforcement investigations.
Must be certified Information Assurance Technician (IAT) Level 1 IAW DoD Directive 8570.01-M.
Must meet and maintain Special Access Program (SAP) and Sensitive Compartmental Information (SCI) eligibility.
Must have Global Industrial Cyber Security Certification (GICSP) and GIAC Security Essentials (GSE) Certification.
Benefits
Health and Wellness
We provide exceptional benefits to our full-time employees (as well as a spouse/family coverage option available at a company-subsidized rate).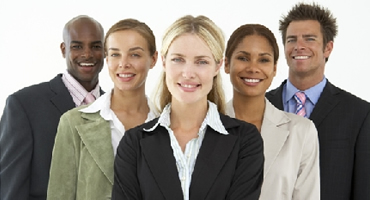 All benefits are effective on day one of employment.