Are you ready to be a Conference Producer for the largest business conferences on the planet? At WBR, we want strong writers and researchers to project manage a diverse portfolio of corporate events, and new launch events.
What does this job involve? Youll perform market research, gather up content, recruit speakers and keynotes, write long-form agendas and brochures, and handle event management.
Please note that this is not a meeting planner or event organizer role.
WBR (Worldwide Business Research) is the world leader in B2B focused conference events. Founded in 1996, the company produces over 100 conferences yearly designed to offer the leaders of emerging and established companies across multiple industries with actionable insights, educational discussions, and networking opportunities to inform and transform how they do business now and in the future.
Requirements
1-3 years experience doing market research, executive search, journalism, event, content or TV production
Bachelors degree in journalism, communications, event management or some equivalent
Speaking comfortably with senior-level executives at top rated companies
KEY FUNCTIONS
Conduct research calls and online research on hot topics
Examine industry trends, solution providers, and themes
Develop your own Senior Advisory Network for each event
Recruit spokespeople, panelists, and thought-leaders to present
Share content findings with internal event teams
Manage the execution of the event, its speaker list, brochure, and website
OUR IDEAL CANDIDATE IS
A market analyst and a researcher at heart
A proficient and detailed writer (i.e., for briefs, agendas)
Highly organized and can project manage 4events per year
REPORTS TO
Frank Musero, Divisional Conference Producer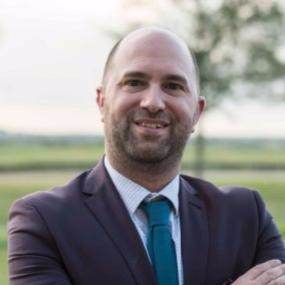 Benefits
Competitive Salary, Profit Sharing, Bonuses, Medical/Dental, FSA, HSA, Transit/Parking Account, 401(K), Life/Accidental, $2,500 Employee Referral Incentives, 16-day PTO, Paid Holidays, Business Casual Dress Code, Free Training and Development (i.e., Production, Event Management), Social Outings, Summer Fridays, Holiday Parties, Snacks, Vending Machine, and Coffee Maker.